Payment Solutions
Merchant Warrior has a variety of products which are designed to help merchants accept online payments. Our products cater for merchants of all sizes from small business to corporate clients. Integrating Merchant Warrior into your website will give your business the edge that it requires to process online payments simply in a secure environment.
Why pay for "extras" that should be part of the standard service?
Modifying your account information for any reason is FREE
Basic fraud detection & prevention platform is FREE
Account approval within an hour is FREE
Having troubles establishing a Merchant Account?
Merchant Warrior offers a premium service to each of its clients. Clients are provided with assistance in establishing a merchant account with competitive rates. Merchant Warrior acts on behalf of each of its clients to ensure that they receive the best rates from their Bank and that these rates are reduced as transactional volumes increase.

This service is FREE of charge and another reason why merchants choose Merchant Warrior to process their online payments.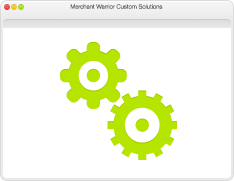 Join Merchant Warrior and allow your website to accept the following payment methods: